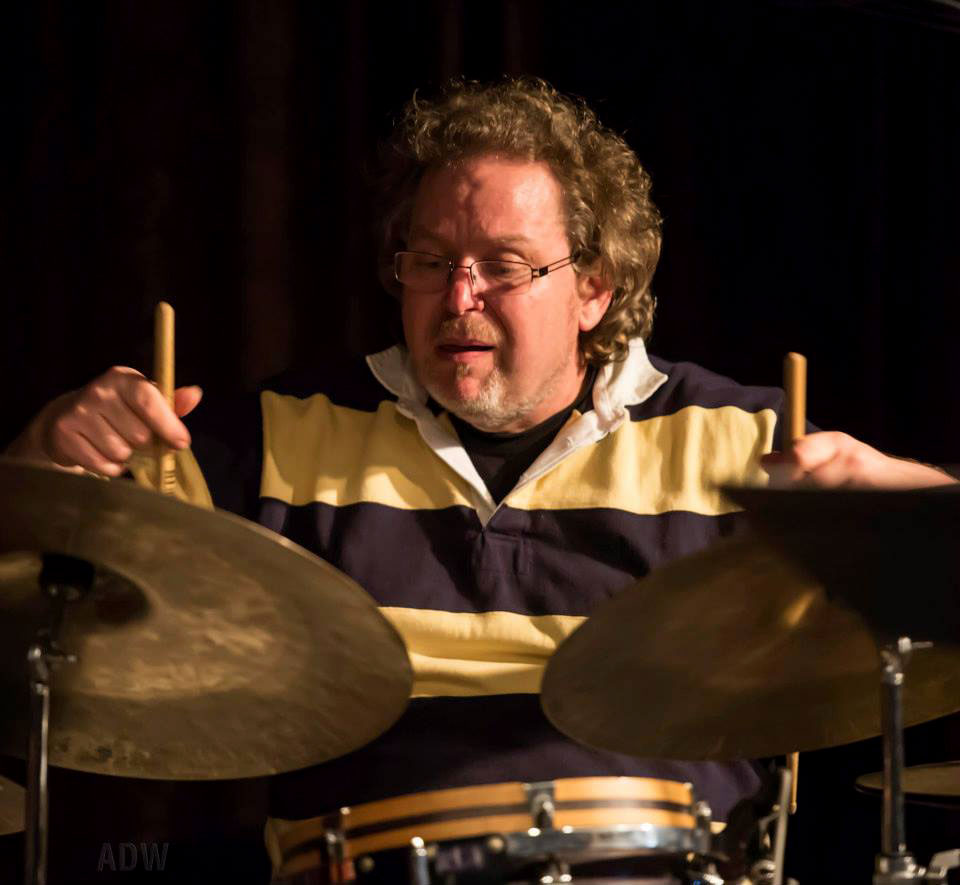 Most of the interviews I do are over Skype and some over the telephone. I've interviewed Phil Haynes twice before and I always end it with "If you ever get up this way you're welcome to be on my radio show". This summer he finally made it up to Rhody and took me up on it. Multiple interviews with an artist are great. They are relaxed and make it easier to get into the meat of a  conversation.
I've deliberately tried not to over edit this to keep the ambience of the radio show. Phil tells great stories and we laugh. We talk about solo drumming and recording in a large resonant room. He tells the story of the Corner Store a practice and rehersal space "and so much more" in Brooklyn that morphed into his label Corner Store Jazz.
On the air we played rough mixes of the upcoming Free Country. There are some edits included in the podcast and Phil waxes poetic about their meaning and resonance.
Podcast: Play in new window | Download