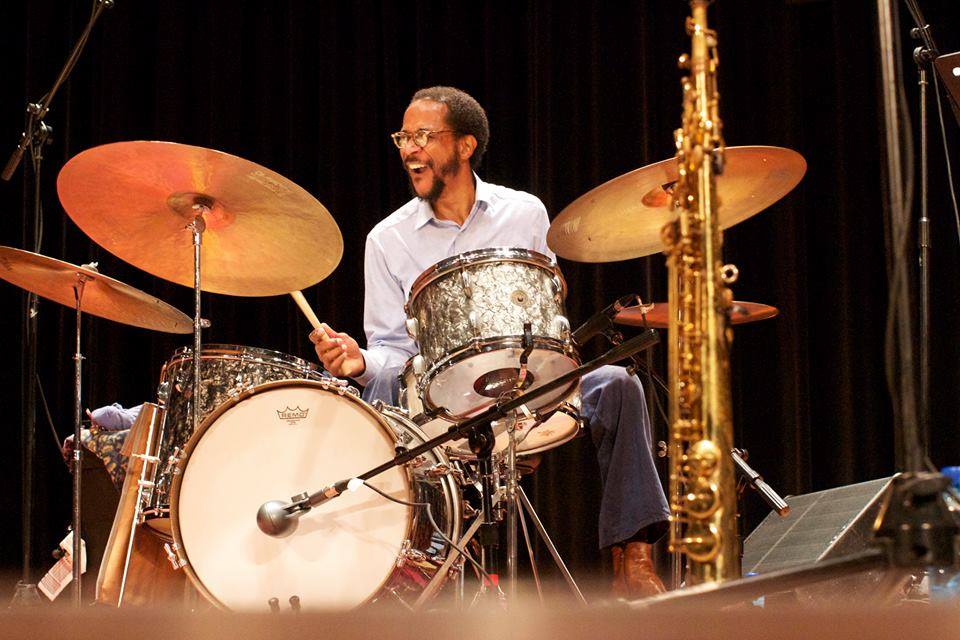 One of the great pleasures of preparing for my interview with jazz drum virtuoso Brian Blade was going back and rediscovering some of the great music that he has played on with other artists over the years. (Check out St. Thomas from Joshua Redman's Spirit of the Moment album)
Last month he played in Europe with Wayne Shorter and before that he was in Japan with John Patitucci. He also has a recent album with Ron Miles and Bill Frisell, Circuit Rider. Weather he is playing with A list jazz artists or with his own group the Brian Blade Fellowship his credo is "Serve the Music". The group has developed it's own distinctive sound that is evocative of the American landscape.
The Fellowship Group will be recording live on August 21st at the cooperatively run Columbus Theatre in Providence. The performance will be followed by a Talkback the following day led by WGBH host Eric Jackson.
This interview was recorded on August 10th and originally broadcast on WRIU in Kingston RI on August 11th.
Podcast: Play in new window | Download