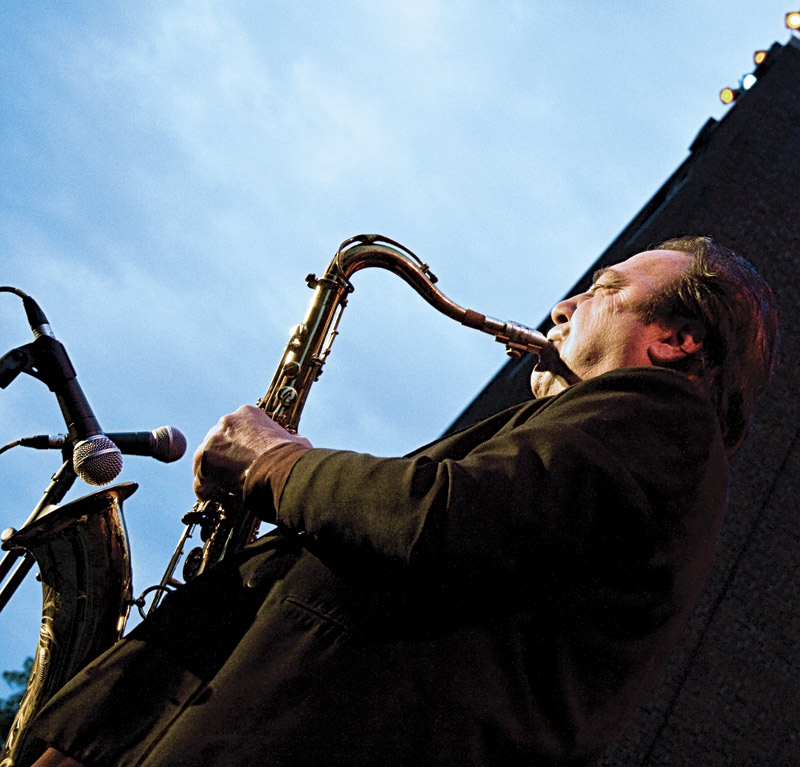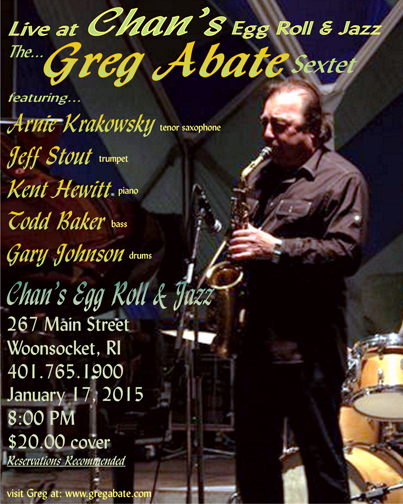 Greg Abate is best known as an alto saxophonist although he also plays soprano, tenor, baritone and flute. In his earlier career Greg played with Ray Charles and the Artie Shaw Orchestra as well as the seminal RI groups the Duke Belaire Orchestra and the fusion group Channel One which he also led. He started his solo recording career in 1990 and since then has worked mainly in the straight ahead and bop idioms.
We talked about his upcoming gigs and double live album with Phil Woods and his Sextet date at Chan's later this month, also touring in the UK, Europe and the Florida and recording with Red Rodney in the 1990s. His Most recent Album is Motif on Whaling City Records.
I'd like to thank Greg for his great patience and good humor. There were actually two interviews that went into the making of this. The first was actually the better of the two. We talked about his recent tour of the UK in more depth and the second Channel One album that was recorded and lost. The sound quality was better too. Unfortunately there was a recording failure and his side of the conversation was lost.
http://www.gregabate.com/
http://whalingcitysound.com/wcs070.htm
Podcast: Play in new window | Download